Demos
From Magister's Bane by Yvette Bostic; Smart But Scattered Teens by Peg Dawson, Richard Guare, and Colin Guare; and Beauty and Deceit by Carol Beth Anderson.
A Story-Centered Audiobook Narrator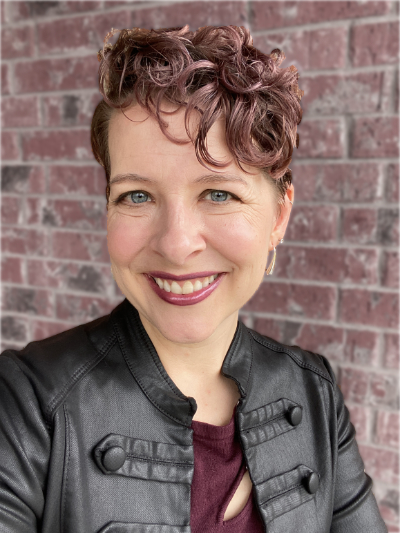 You know that nerd who walked through school hallways with her nose in a book? That was me. I'm Carol Beth Anderson—you can call me Beth—and I love reading and telling stories.
Since 2018, I've been narrating audiobooks. Listeners call my narration style "warm and approachable," "expressive," and "grounded, but with a sense of humor."
I love developing distinctive voices, including for male characters. I'm drawn to books full of emotion, whether they're fantasy, sci-fi, romance, women's fiction, story-driven nonfiction, or parenting books. Young Adult and New Adult are my sweet spots, and snarky heroines with heart are my specialty. My accent is general American, and I enjoy voicing other accents, especially British (RP).
Books have been a constant in my life. When I was seven, my dad read The Chronicles of Narnia to our family. It was my first "audiobook experience."
Over time, I discovered I loved not just reading, but writing and acting too. I graduated from Grand Canyon University with a degree in theatre/drama. As an adult, I've published eleven books.
When I'm not in my home studio or at my computer, I spend time with my family and take our miniature schnauzer on lots of walks. I'm involved in local theatre and particularly loved playing Titania in A Midsummer Night's Dream. Occasionally, I belt showtunes on karaoke stages. I dabble in sourdough baking, latte art, knitting, and other creative pursuits that strike my fancy. And of course, I read. All the time. 
Stories are one of the few sources of true magic in our world. As a narrator, I strive to bring out the magic in the tales I tell.
Testimonials